Our school visits bring our interactive experiments to schools across England and Wales, all demonstrated by our enthusiastic volunteers.
In a day we see up to 300 children, and show them that science is accessible, relevant and fun.
Our experiments range across STEM and are aimed primarily at children in school years 5 – 8 (ages 9 – 13). However we have a small selection that can be extended for older students, and have also successfully adapted experiments for children with special educational needs.
Schools outside the Cambridge area can usually only be visited in July, as part of our Summer Roadshow. Cambridgeshire school visits also take place in early December.
Due to our sources of funding, we are only able to visit state-funded schools.
CHaOS+ is our new initiative aimed at sixth formers doing science or maths A-levels. The demonstrations are adapted to allow us to cover more complex topics, as well as giving students the chance to chat to us about university applications. Please let us know if this is something you're interested in.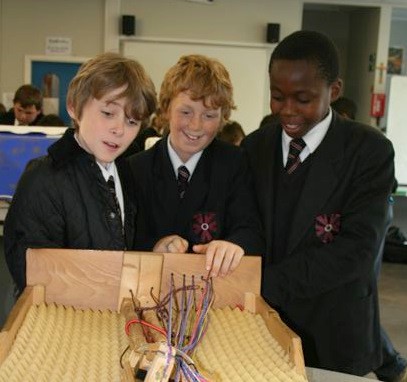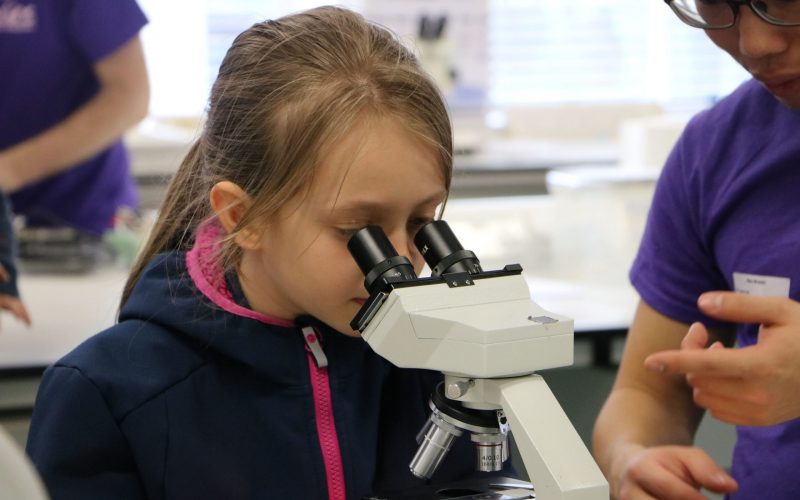 Our aim is primarily to enthuse children about science, and therefore we do not "teach to the test", or aim to cover specific learning objectives during sessions. That said, most schools find that our activities fit in well with many areas of the curriculum, and we are usually able to accommodate requests for particular experiments related to recent lessons.
Our standard events work best with school years 5 – 8, and with the exception of CHaOS+ sixth former sessions, we cannot run visits aimed entirely at other age groups.
When and Where Does CHaOS Visit?
We can visit Cambridgeshire schools in early December and schools in other parts of the country in July. As most of our volunteers are students we cannot run weekday events during university term time. During our Summer Roadshow, we can only travel to an area if there are several other schools interested, and unfortunately can't visit every school that contacts us through the year. However, we are always happy to add schools to our venues database to be considered in the future.
For a visit to be worthwhile for us, we aim to see at least 150 children. Therefore, small schools are best visited as part of a joint event, where we see pupils from several local schools on one day.
Our sponsorship agreements mean we can only visit state funded schools. We also make an effort to go to schools with less developed science provision, and rural areas without easily accessible science museums, as we feel this is where we can have the most impact.
How Much Does a CHaOS Visit Cost?
All of CHaOS's activities are subsidised by funding from several external sponsors. From Autumn 2022 we have decided not to charge schools for a visit. However we will glad accept contributions towards covering our costs if schools so wish.
For an average Summer Roadshow one-day visit, a contribution of £200 from secondary schools and £100 from primary schools would cover approximately half of our costs. An average breakdown of these costs is provided on our Sponsors page. It is also very helpful to us if a school lunch can be provided for our volunteers!
For local events such as our Winter Roadshow, our travel and accommodation costs are lower than for our Summer Roadshow. A contribution of £150 from secondary schools, and £75 from primary schools would covers half our costs .
Request a Visit

Please contact us using the form here to enquire about hosting CHaOS or to request your visit.
Policies
Our Safeguarding, Privacy, Safety and other policies can be found here.