Summer roadshow
Once again, we're loading up a van full of experiments and travelling round the country. This year we're visiting Norfolk, Birmingham, Somerset, Devon and Dorset. Visit our roadshow page for more details
Here you'll find general information about CHaOS's public events, where we aim to bring hands-on science to children of all ages in family groups. It's all free of charge, and even parents can join in!
Alongside our work in schools, CHaOS runs many drop-in events in public venues both in Cambridgeshire and the rest of the UK. All CHaOS events are run by our friendly student volunteers from the University of Cambridge. Our team of demonstrators brings a selection of our favourite experiments from across the sciences for you and your family to get involved with!
We have a very wide range of over one hundred experiments – you might build and walk across your own arch bridge, watch us extract DNA from a kiwi or even test out our spinny chair! And, of course, we can't forget Boris, our friendly plastic skeleton, who travels round with us as our mascot and helps us teach visitors about what's inside the human body.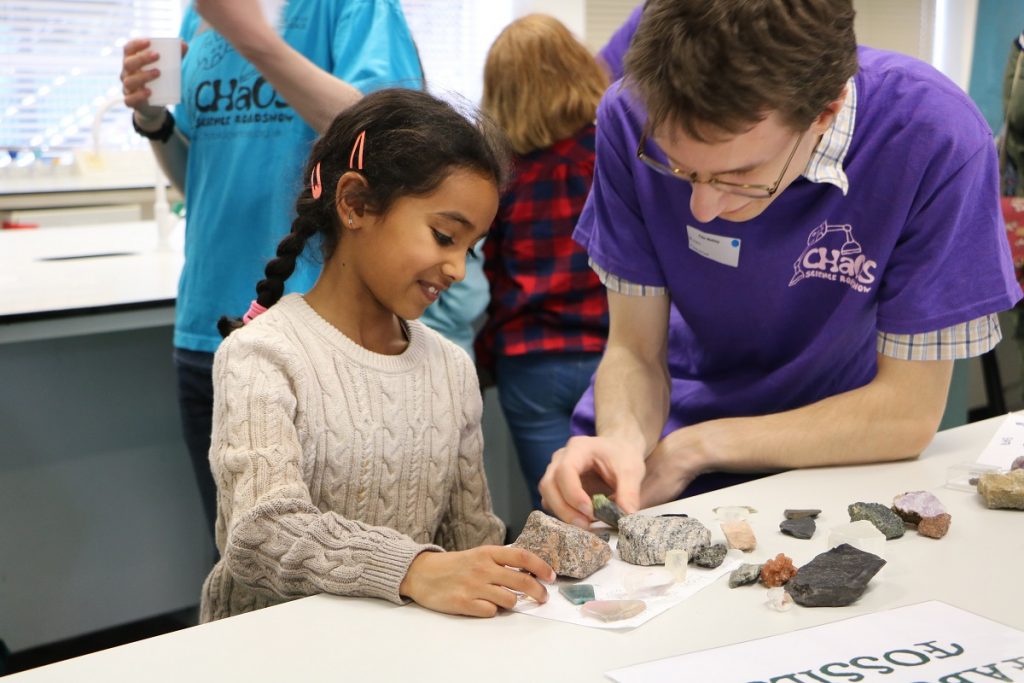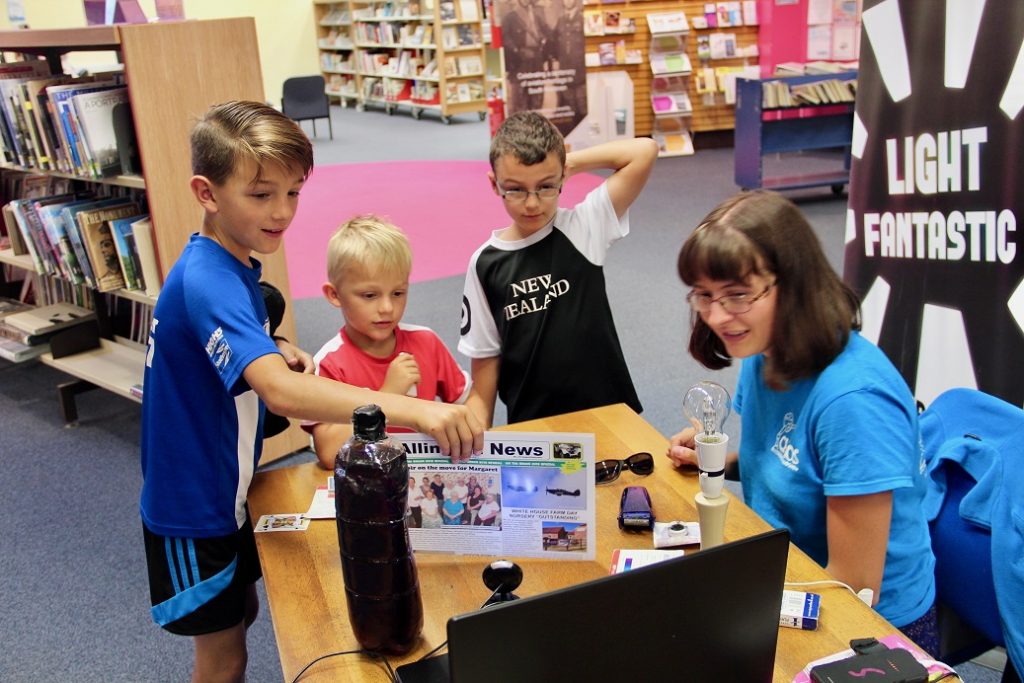 CHaOS has no age limits! We aim to make our events fun and informative, which makes them great for all ages. We try to tailor our demonstrations to our visitors. We want younger children to see our experiments and think they're amazing, to get involved and play with the effects we're demonstrating. For older children, we're also there to teach the science underlying the fun, and even to talk about university or studying science in school.
Our primary aim is to get children, whatever their age, to engage with the science we're showing them however they want to, and to learn something cool in the process!
CHaOS is very grateful to our sponsors, whose support allows us to run all of our public events free of charge. You can find out more about our sponsors on our Sponsors Page. CHaOS events are run as a drop-in format, meaning there's usually no need to book – just come along!
For more information about specific CHaOS public events, follow the links in the menu on the right-hand side.
Summer Roadshow
We're taking our experiments to venues across the midlands and southern England. Visit our roadshow page for more information