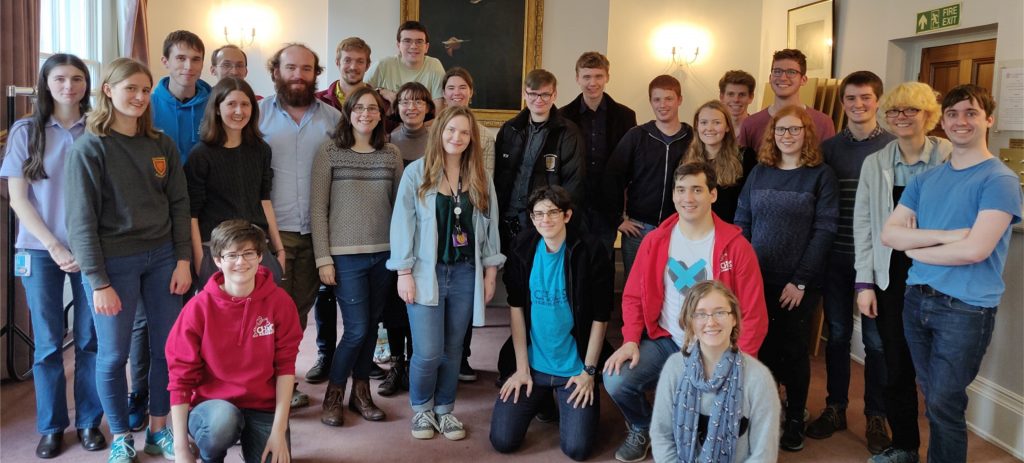 CHaOS was born out of our first Summer Roadshow in 2002…
…though our origins go back as far as the Cambridge Student Science Week Group set up by students including Anthony James and Julian Huppert in 1998. In 2002, Sarah Crisp and Dave Ansell led the team that launched our first summer roadshow to Dorset and Devon. The rest, as they say, is history. Since then we have grown considerably – we now get to enjoy seven weeks in July and August each Summer taking our roadshow all over the country to schools, museums, libraries, halls, festivals, jamborees and more. We also run a Winter Roadshow around Cambridgeshire in December and our insanely fun "Crash, Bang, Squelch!" during the Cambridge Science Festival in March. Plus, we like to pop up at many other events around East Anglia, so keep your eyes peeled for Science Fun!
What happens at OUR eventS?
Our events feature a number of exciting hands-on demonstrations, designed to get you thinking about science as you explore the coolest things about our world, and each led by a friendly demonstrator. The demonstrations are particularly aimed at children and families. If you are interested in attending one of our public events, check out our information for Families. If you would like to host a CHaOS event, visit our Schools or Public Venues pages for more information
Who are we?
We are a keen team of undergraduate and postgraduate students at the University of Cambridge who love sharing what we know about the Science, Mathematics, Engineering, Medicine, Veterinary Medicine or Computer Science that we study! The picture at the top shows our organising committee for 2019-20.
And finally…
None of one of this would be possible without generous support from our sponsors. To find out more about how you can support CHaOS, or to see who does, please see our Sponsors page.