An Overview of "Crash, Bang, Squelch!" for Volunteers
The biggest CHaOS event of the year is "Crash, Bang, Squelch!", which happens on the first Saturday after lectures finish in Lent term. For 2023, this is Saturday 18th March . We take over the Zoology Department in the New Museums site (right next to the whale), and fill it with lots of own exciting hands-on experiments. We need as many as 150 student volunteers to help demonstrate our experiments to 2,000 visitors throughout the day, which is where you fit in! As this is the Saturday after the end of lectures, you can have great fun helping out without worrying about work!
It's a lot of science and a lot of fun in one place!
What exactly does it involve?
We've got a huge number of hands-on experiments, over 60 at the last time we counted, that we've designed to demonstrate interesting scientific principles. On the day of the event each of these is explained to children and families by student volunteers. You might find yourself demonstrating how bridges stay up, why some things glow in the dark or even introducing children to Boris the skeleton. The ideas are simple, but with enthusiastic and interested demonstrators we can show children that science isn't a 'boring' subject.
Check out our experiments 
here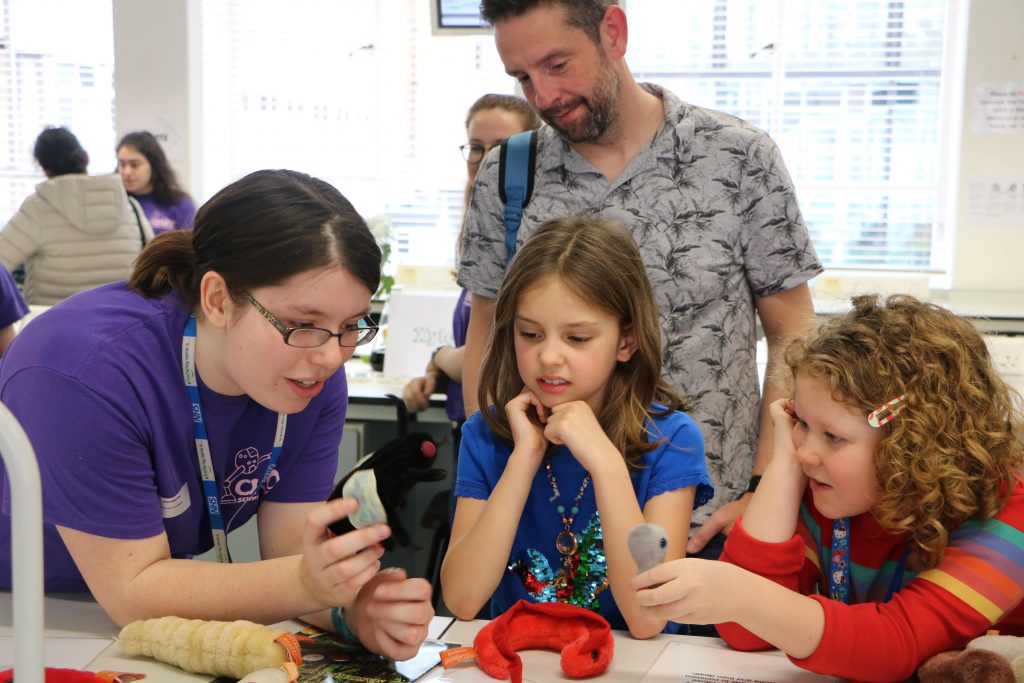 You can choose to demonstrate in the morning or afternoon – the event is open to the public 10am-5pm. Even better, there may be a social event afterwards for all those who help!
If you want to see what happened at the last in person "Crash, Bang, Squelch!" our report can be downloaded from here (2022)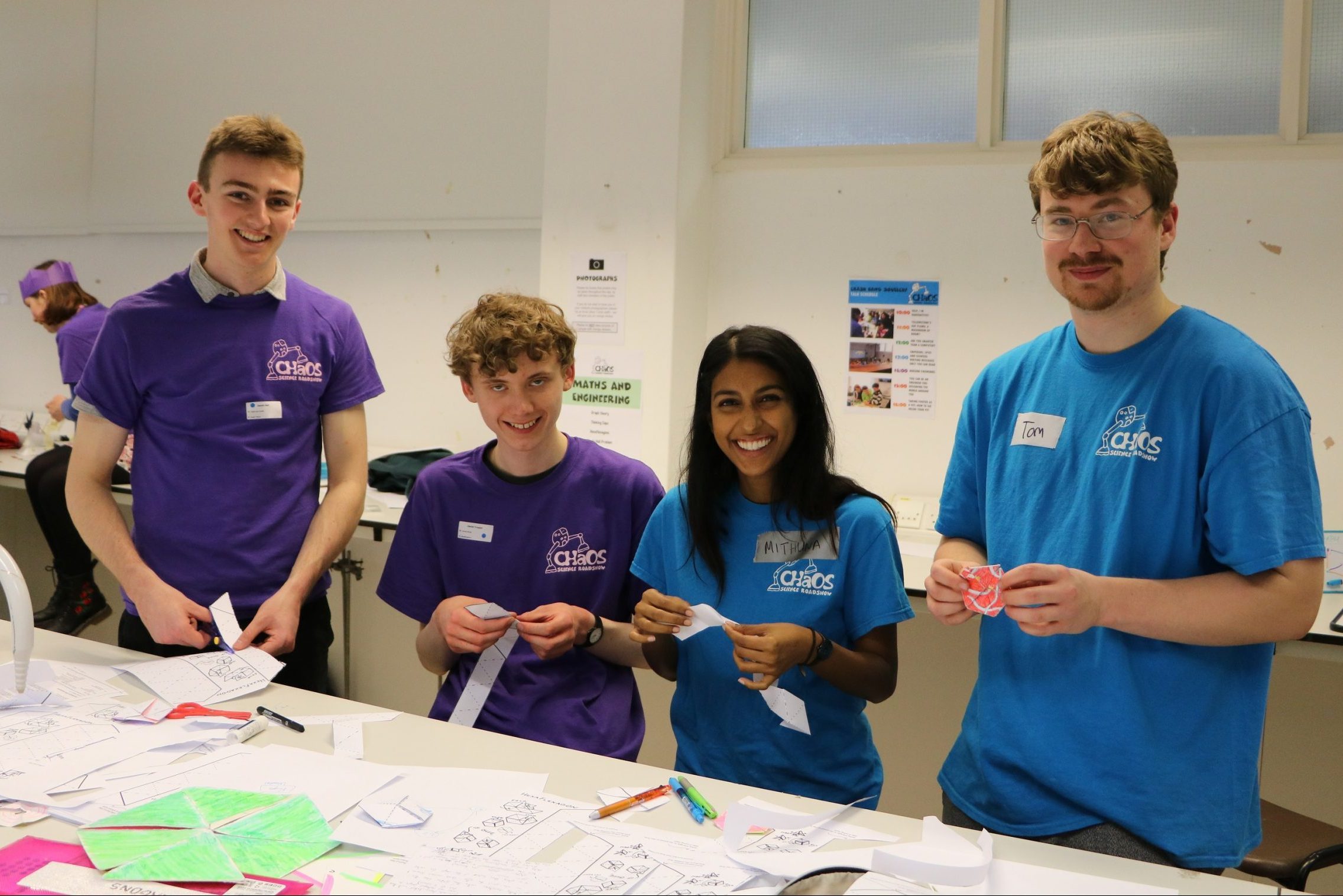 I've never done anything like this before… will I be any good?
No experience is necessary, and every year we have loads of people who haven't done CHaOS before. If you're a scientist (including mathmos, vets, medics, engineers, compscis,…) you already know more than enough to demonstrate. The experiments have interesting and useful descriptions to explain the science and if you are unsure you can always ask one of the friendly committee members. We'll also run several briefing sessions just before the event so you know exactly how everything will work on the day.
Covid info: We have a shiny new COVID-19 risk assessment we'll be giving out, as well as the normal risk assessments we'll ask you to read.  We've decided that we'd like all demonstrators to have a negative LFT before you come, and we'll strongly encourage mask wearing for indoor events and hand sanitising during the event. Other than that, we hope this event can be as close to "normal" as possible. 
Questions?
If you've got any questions about Crash Bang Squelch!, or about CHaOS generally, please get in touch with us at contact@chaosscience.org.uk.