Top Tips for the CHaOS Summer Roadshow
Be enthusiastic: the best thing you can teach kids is to enjoy science, so smile!
No one gets it right all the time: we all do bad explanations occasionally; don't worry, you're learning.
"I don't know" is better than guessing. This one's important – don't say things that will hamper understanding later.
Ask Questions: it's the best way to gauge how well you're being understood and kids learn better if they feel they've worked it out for themselves.
Know when to take a break: We all need to take a rest occasionally, and even when it's busy someone can cover your experiment.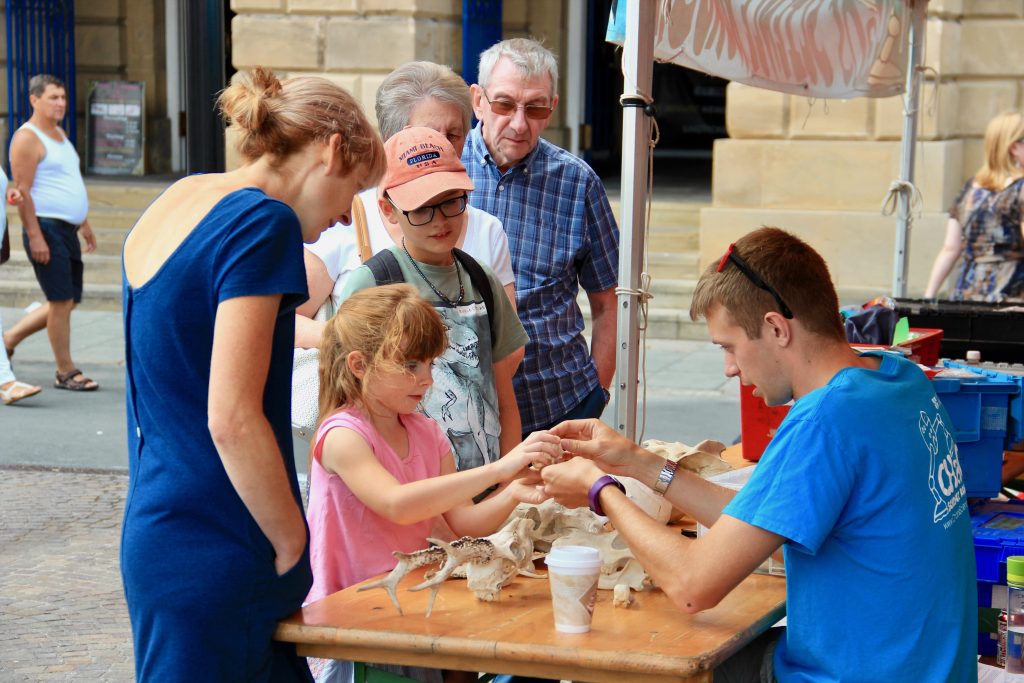 If you're new …
Don't be put off that everyone seems to know each other. We're very friendly, they probably met 5 minutes ago. We always have new demonstrators, and they quickly feel at home.
Know who's on committee. These people will be more experienced and should be able to answer questions and know what's going on.
Lend a hand if it's needed, there's nearly always some job to be done.
Sleeping bag and roll mat. (Although we do have a couple available to borrow.)
Towel and toiletries
Clothes for a range of weather conditions. Layers are great!
Decent shoes.
A water bottle
A torch. It gets pretty dark after sundown!
A power bank. Our campsites don't normally have electricity.
Something for the journey. You'll probably get a train to CHaOS, and might have to wait for us at the station, so a book could be useful.
A tent
Food. We provide meals and plenty of snacks through the day.
Smart clothes/shoes. The most formal place we might end up at is a village pub.